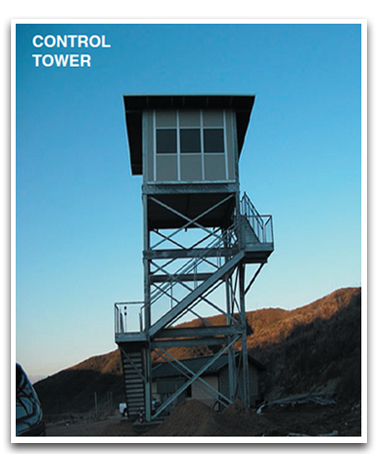 The Abtech Tower Systems are, Modular Steel Structures that can be custom designed and engineered for a variety of uses. Common designs include: Stair Towers; Control Towers; Equipment Towers; Equipment Platforms; etc. These structures can be designed to be crane liftable or fixed to a foundation. Our Modular design easily allows for easy assembly at jobsite. Some structures can be pre-assembled at factory and shipped complete.
STAIR TOWERS
CONTROL TOWERS
VISION TOWERS
EQUIPMENT TOWERS
CRANE LIFTABLE
MODULAR DESIGN
RELOCATABLE
INSTALLATION OPTION
DESIGN AND ENGINEERING
CUSTOM DESIGNS
HIGH DURABILITY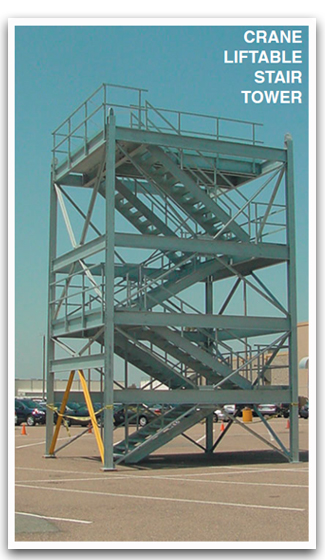 Systems can be Structurally engineered to meet different seismic zones and existing conditions. All steel components can be Painted or Hot Dip Galvanized. Optional Modular Walls, Wire Mesh Fence, Gates, Handrail, Stairs, Ladders, Lighting and Electrical packages are also available. Installation by end user or Factory Trained Installers.